Herein are a set of tips for some non-obvious things when setting up email2Case
Notifying the default case owner when assignment rules look at some field value in the Case like 'Product'
Since email2Case is basically just free text, unless you have rather clever parsers and triggers, your assignment rules won't match on any Product field. The assignment rules are more applicable to web-to-case where you can put a form in front of the case submitter. So, if you want to notify the default case owner, you have two choices:
Choice A – Use a catchall assignment rule at the bottom of the list of rules. Be sure to include an email template.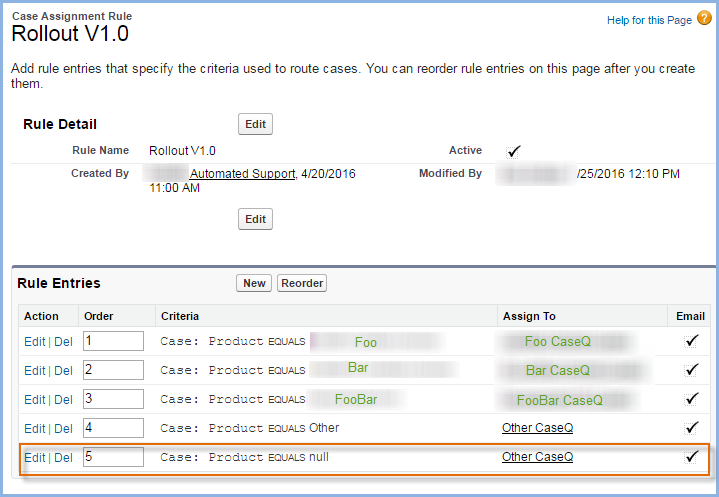 If you choose this option, you can get a customized-by-you email template sent to the case owner (or members of the case owner queue)
Choice B – On Case Settings, use a default Case Owner and check the box 'Notify Default Case Owner'


If you choose this option, then there is no email template you can apply. The default case owner (a queue in this example) will receive this simple email format:

Sending workflow/process flow emails to customers who are not Contacts in the Case
When Email2Case sends a Case from email foo@bar.com, unless there is an existing Contact for foo@bar.com, SFDC will not set a Contact on the Case (or, for that matter, an Account). That is, Case.ContactId will be null as will Case.AccountID. If a Case Comment is made by the support agent, and, via a Workflow/Process Flow, you want that comment to go to the only email you have on the Case, namely, Case.SuppliedEmail, the following is observed to be true:
If you define an Email Alert on Case and have as recipients Related Contact, Contact Email, and Supplied Email (in my example, the first two fields will be null), then the email alert will be sent to SuppliedEmail.
If at a later point in time, the Contact is created and associated to the Case, and then you send another email due to a new Case Comment via the workflow's Email Alert, will the recipient get three copies of the same email? Fortunately, the answer is NO. SFDC de-dups the recipients.

How to personalize the email 'from' field while ensuring that replies are sent back to the Email2Case routing address

Email gets sent from Cases to customers in many places:
New Email button on the Email Messages related list
Workflow/Process Flow Email alerts
Case Auto-Response Rules
Enable Case Comment Notifications to Contacts
Let's look at these in turn:
New Email button on the Email Messages related list
From SFDC's point of view, this is creating a Task of type Email with the standard email creation form. The Email will be sent to the Case's Contact.Email. So, if you haven't converted some 'new' email address to a contact, you won't be able to use this option. Assuming you have done this, then the from and replyTo values have to be established. By default, the drop down will be the running user's SFDC email address, such as foo-the-agent@bar.com as will the replyTo address. This is not what you want as while the outbound email will have the Case threadId, the customer's reply will go to the personal inbox of foo-the-agent and not be automatically associated to the Case.
To resolve this, have each agent change My Settings | Email | My Email Address so that their Email Name is their name but the reply to address is the Email2Case address. Here's an example:


If you don't do this, then the Support Agent needs to remember to choose the org-wide email address used for Email2Case routing.
Workflow/Process Flow Email alerts
If the workflow email alert is due to a user action (like adding a Case Comment or updating the Case Status), then I recommend using the Email Alert sender = Current User's Email Address. This is easy to migrate as the alternative, an org-wide email address will be specific to your sandbox versus prod and cause issues when you deploy. Plus, if your agents can send email directly from the Email Messages related list and you chose the personalized option above, you'll want workflows based on agent actions to operate the same.